Rhino Linings is the worldwide leader in sprayed on polyurethane for truck beds, trailers, Jeeps,bumpers and rocker panels.
Maxair has been applying Rhino Linings since 1998. Rhino Linings' TUFF STUFF polyurethane provides vehicles with a thick layer of protection under the most rugged of conditions. The unique flexible and textured surface reduces cargo slippage and will not crack, warp or peel even under extreme temperatures.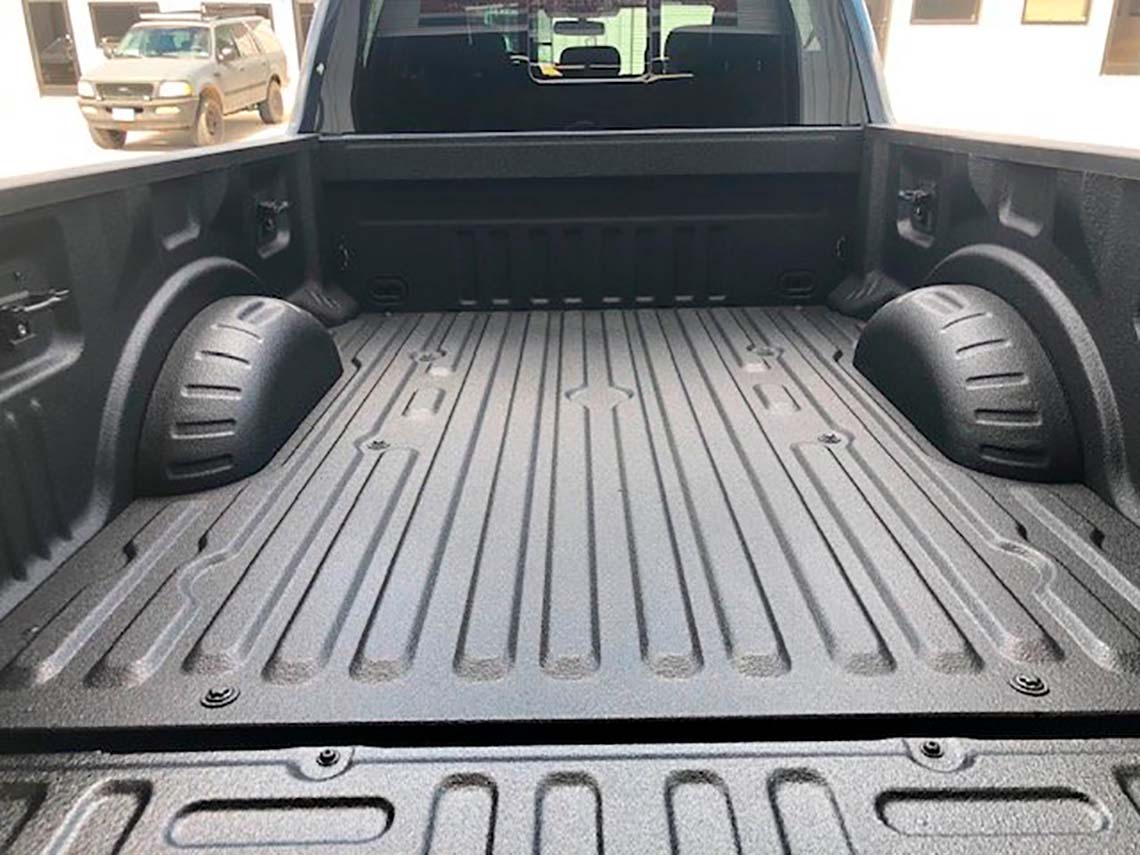 Sprayed on up to a quarter inch thick, Rhino Linings forms a permanent airtight and watertight seal when applied directly to the truck bed. Environmentally friendly and solvent free Rhino resists petroleum products, fertilizers and most chemicals.
For a typical truck bed application, the process typically takes the better part of one day to complete.Other more involved and complex projects can take more time.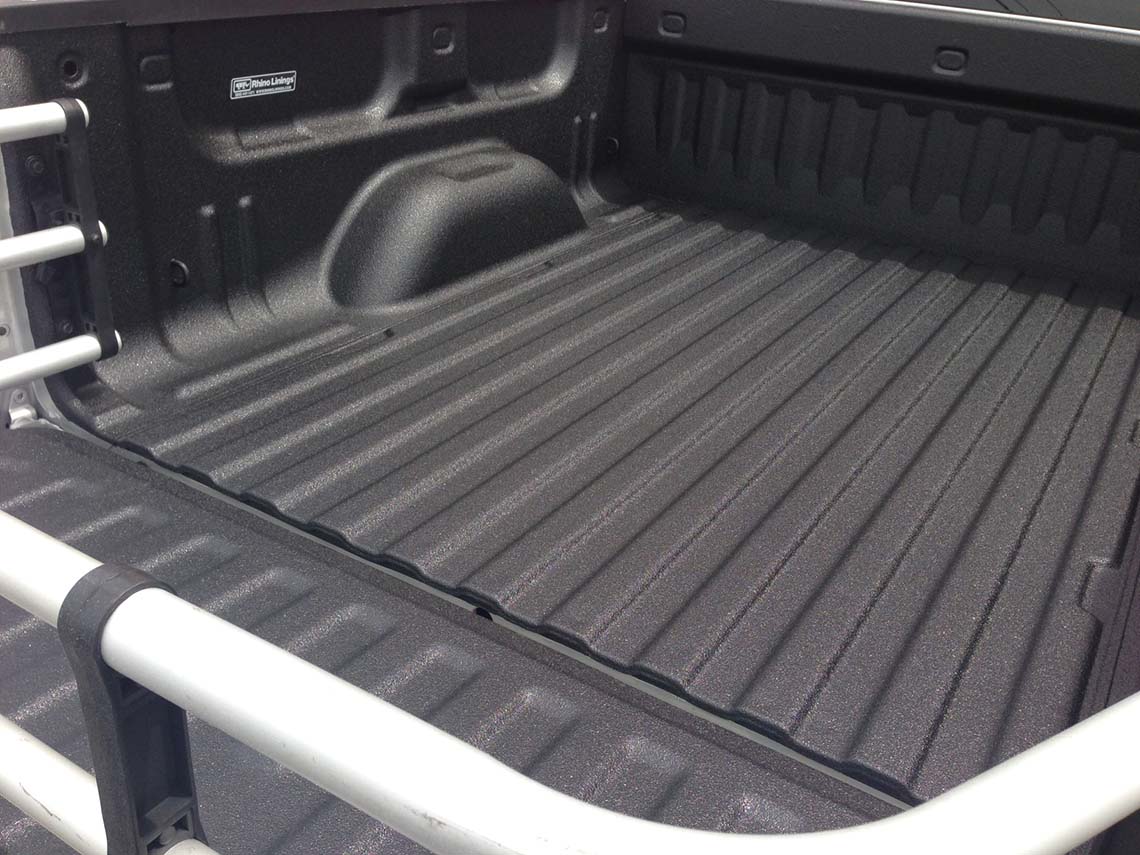 Rhino Linings by Maxair has sprayed approximately 20,000 truck beds since 1998. Our technicians are some of the most experienced in the industry.
All Rhino Linings applications comes with a nationwide warranty for lifting, peeling, and workmanship for the life of the truck.